Wonder Park Misono 2017 Schedule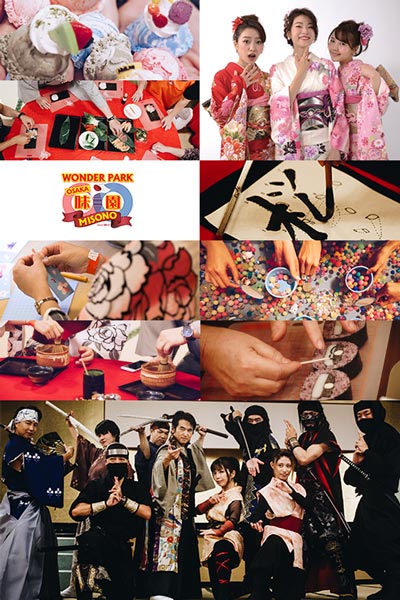 Wonder Park Misono Experience Corners
November 24, 2017
抹茶体験 / Japanese Tea
書道体験 / Calligraphy
忍者体験 / Ninja
居合体験 / Sword Drawing
アイスマグネット体験 / Ice Cream Magnets
絵巻寿司体験 / Sushi Roll
彫紙アート体験 / Paper Carving Art
ボディジュエリー体験 / Body Jewelry
健康チャンバラ体験 / Ken Chara
南京玉すだれ体験 / Nankin Tamasudare
Welcome to Wonder Park Misono!
Wonder Park Misono Experience Corners
December 15, 2017
Japanese Tea
Calligraphy
Ninja
Sword Drawing
Ice Cream Magnets
Sushi Roll
Paper Cut Art
Body Jewelry
Ken Chara
Nankin Tamasudare
More info will be available closer to December 15.
Please check back for updates.
Groups can enjoy a delicious lunch while watching the show at Wonder Park Misono.
Choose from six types of Japanese lunch box bento, from simple to luxurious.
Large Groups Special Reservation
For groups of more than 25 people it is possible to arrange a specially scheduled date. We welcome you to contact us below for details.
Please contact us for information.
Wonder Park Misono
Wonder Park Misono